Overton Recreation Centre
Walkers are Welcome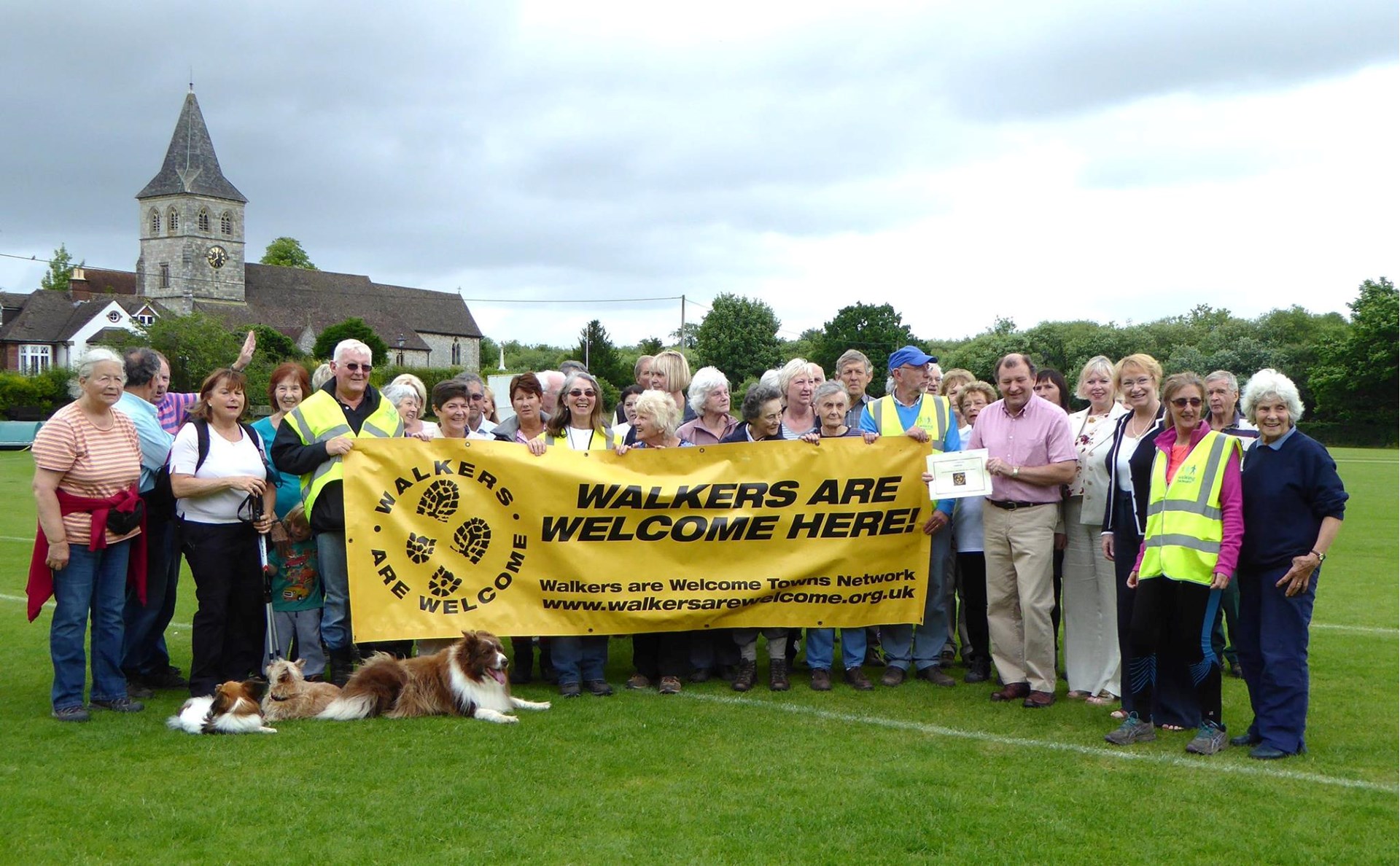 Overton is now accredited to the Walkers are Welcome national town network and this was celebrated at a presentation event on 11th July 2016 (see photo above). Congratulations to Denise Williams for doing a lot of the work to achieve this award.
In 2018 Walkers are Welcome Overton were finalists in the CPRE awards. We work in partnership with landowners, Overton Parish Council, Overton Recreation Centre and Hampshire County Council to maintain the footpaths in the Parish.
The Walk for Health Group meet every Monday at ORC Bridge Street, 9.45 am a choice of two free walks. A 50 p donation for refreshments. Anyone interested please contact overtonwaw@gmail.com or visit our Facebook page.
Please wear sensible shoes.